Homepage
The shipment tracking for your customer experience
You keep your customers informed of their delivery's progress, you anticipate your delivery problems and you reduce by 50% customer support's workload.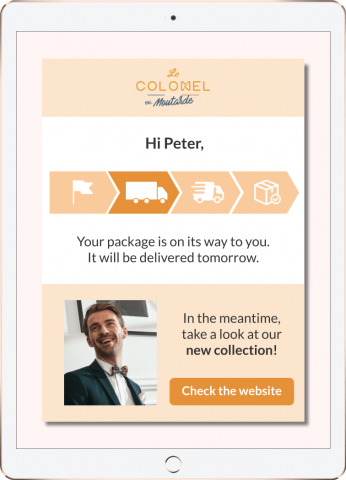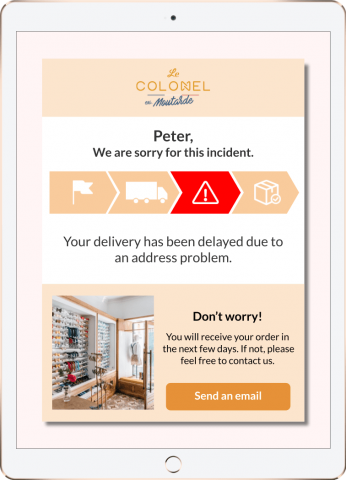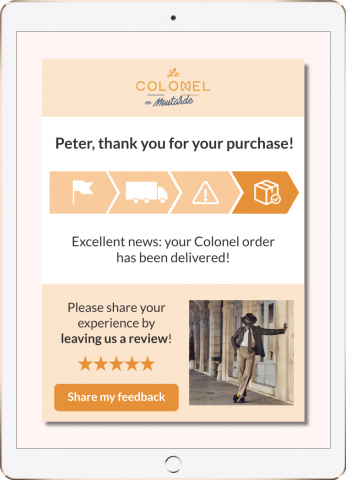 More than 300 brands use Boxia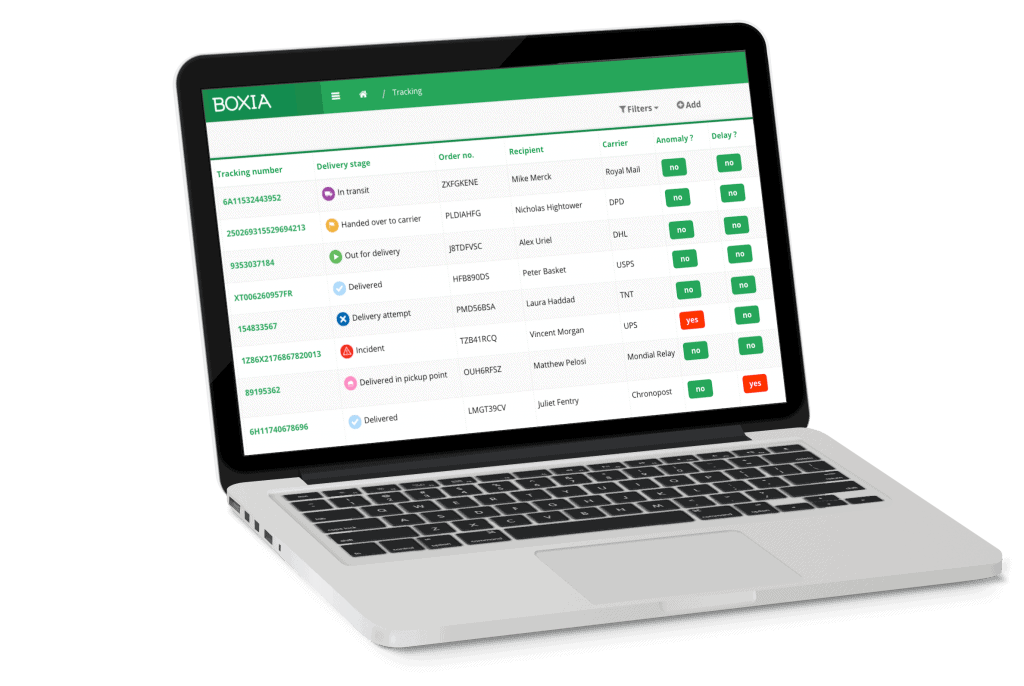 Track all your shipments in one single place
Finding information about your shipments is repetitive and time-consuming : you must log onto each carrier's website. With Boxia, you can track all your shipped orders in real time on one platform and save time every day!
Anticipate your delivery issues
Incidents may occur throughout the delivery, and usually your customers are the ones who report these issues to you. With Boxia, you automatically detect your delivery anomalies and deal with these problems even before your customers know it!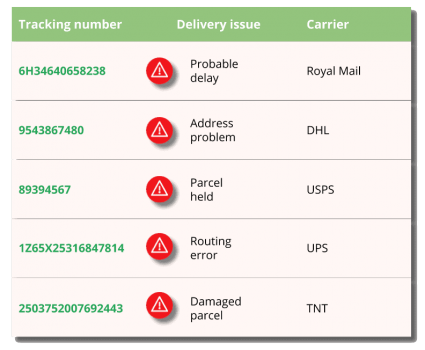 Notify your customers in real time
During delivery, customers may contact you with questions like "Where is my order?". With Boxia, you send your customers proactive delivery notifications that allow you to reduce by 80% calls and emails to your customer support. By including marketing content in your notifications and your tracking page, you re-engage your customers throughout delivery!
Analyze your post-purchase performance
Once your orders have been shipped, you generally lack visibility over your deliveries' performance and quality. With Boxia, you control everything that happens after your packages have been shipped: you monitor your delivery times by carrier, you analyze your delivery incidents and you identify the marketing content to which your customers are most attentive!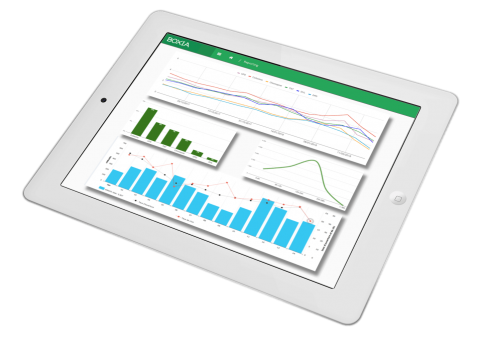 Boxia easily integrates with your systems
Boxia is connected to more than 100 carriers around the world.
Boxia is quickly installed thanks to different apps.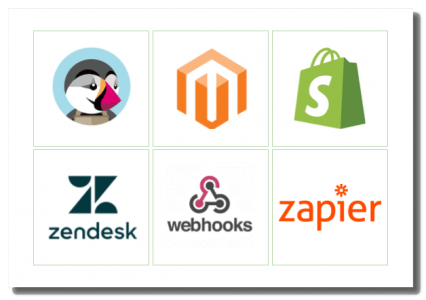 With to Boxia, hundreds of brands deliver the best post-purchase experience to their customers!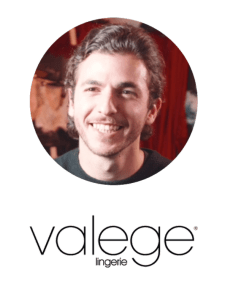 "Thanks to Boxia, we have a transversal vision of our customers' delivery experience and we easily identify orders at risk. In addition, we have noticed the difference in our customer support: the number of inbound calls has significantly decreased. In a word: Boxia makes our life easier!"
Harold Perez - Head of Digital and Ecommerce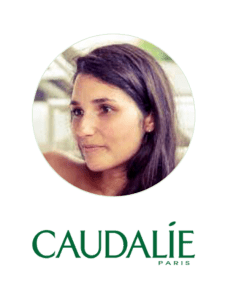 "We are delighted with our use of Boxia: the platform allows us to tap into a new marketing channel and boost our repeat purchase rate. Above all, the feedback from our customers is superb: they love it! Thanks to our reports, we easily analyze the marketing content that our customers like."
Patricia Moy - Director of Ecommerce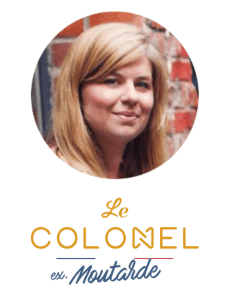 "Boxia allows us to reassure our customers during delivery and reduce calls to our customer support! The implementation of Boxia had an immediate effect: today, Boxia saves us between 4 and 6 hours per week. Our customers' reviews confirm that they appreciate their new delivery experience."
Clémence Yon - Chief Operating Officer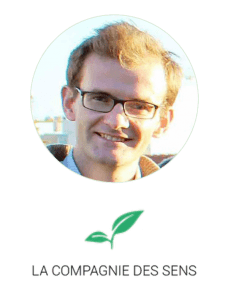 "With Boxia, we are proactive in the way we deal with delivery incidents. Before, we discovered the problems because our customers reported them to us! One of the biggest gains for our teams is the time saved by our agents, and the feeling of being now in the control and anticipation of issues."
Theophane de la Charie - Chief Executive Officer
A technology for your customer relationship
Read our latest articles with our advice on ecommerce, our tips and news!